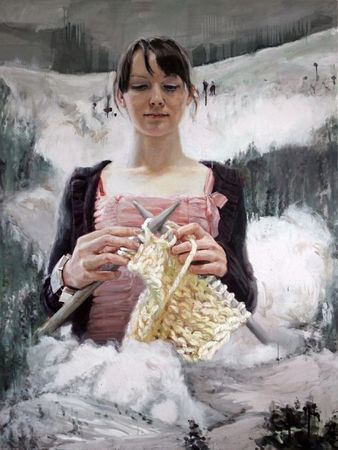 Christine AERFELDT,
Avalanche knitter (2008)
(Oil on linen canvas, 200x150cm)
Christine Aerfeldt is an Australian artist. This painting is part of a series depicting women engaged in activities traditionally thought of as "feminine", series in which the artist revisits, with a contemporary vision, historic Dutch paintings representing women at work. Next week, we'll present you with the second part of the trilogy.
Translation by Anna MURATORE.
•΄¯)¸.•*°*•.¸(¯`•
Did you enjoy this article? Then, you'll love this one:
Emile Munier, La leçon de tricot.