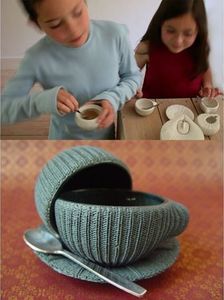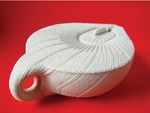 Searching for a new trend in knitting? Take a look at this! Or, when porcelain imitates knitting!

These two pieces of porcelain are a creation by the very talented Dutch designer Madieke Fleuren. The feeling of the stitch is perfectly imitated, but don't be fooled by it, this is real porcelain! Madieke loves playing with textures... On her website, you will find not only porcelain imitating knitting, but also works of ceramics imitating leather. Go take a look right now...
Translation by Anna MURATORE.